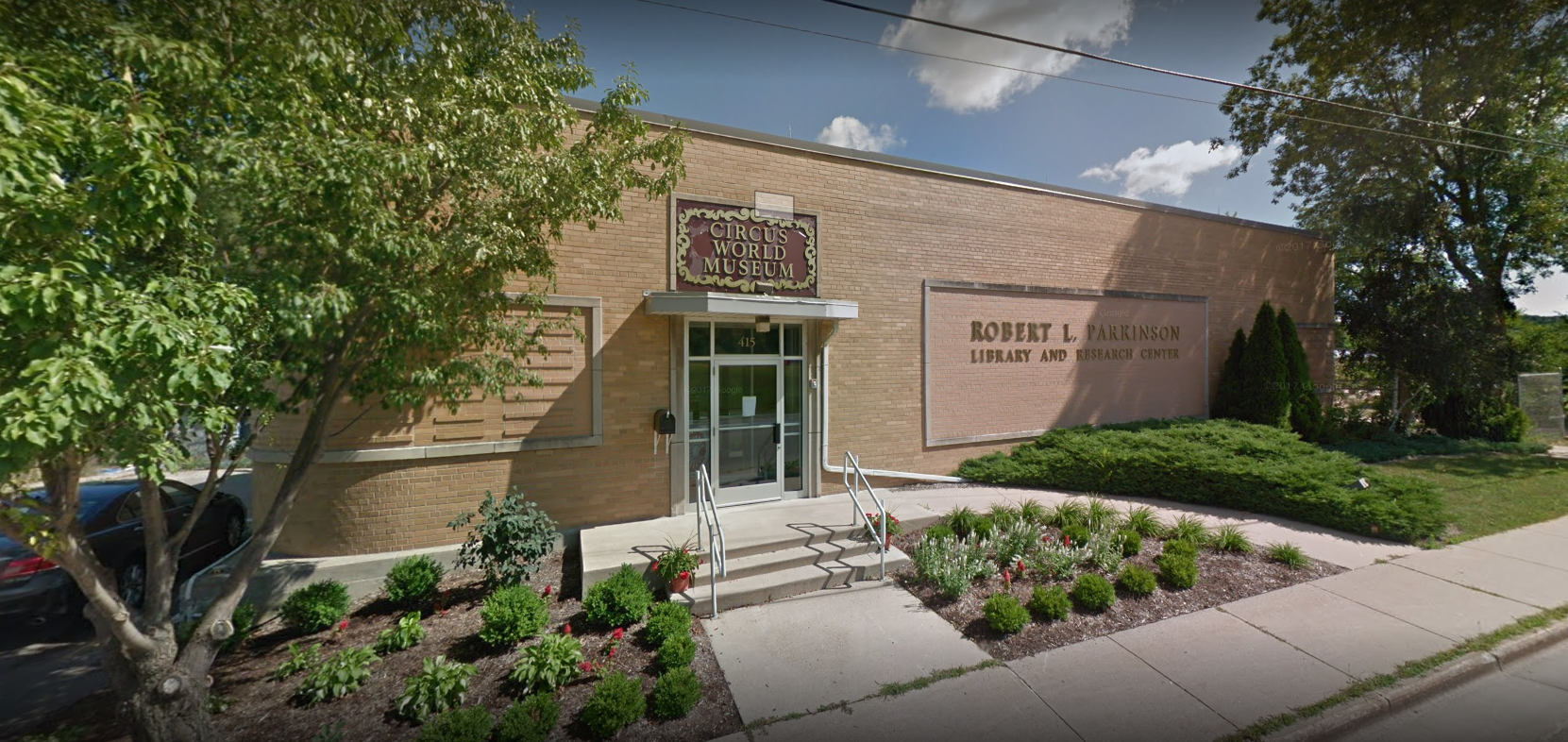 Robert L. Parkinson Library & Research Center
The World's Source for American Circus History
Circus World's Robert L. Parkinson Library and Research Center is the world's foremost research facility for circus history. The holdings document the history of the American circus from its inception in 1793 to the present day.

HOURS
Open by appointment year round
Monday through Friday
8 AM to 5 PM
Please call (608) 356-8341 and ask for the library for additional information

DIRECTIONS
415 Lynn St.
Baraboo, Wisconsin 53913
Each year the Library staff answers over 2,000 requests for information from educational institutions, businesses, governmental agencies, and individuals.
Among frequent users are genealogists tracing family histories, authors, publishers, and circuses themselves.
---
What We Have
Our large collection contains rare photographs, posters, manuscripts and artifacts. With information on some 2,800 American circuses, and a reference file of over 300,000 names of circus performers and employees, it is a prime source of information for enthusiasts and scholars of the circus from all over the world.
The library also houses a small collection of materials from Wild West shows and carnivals.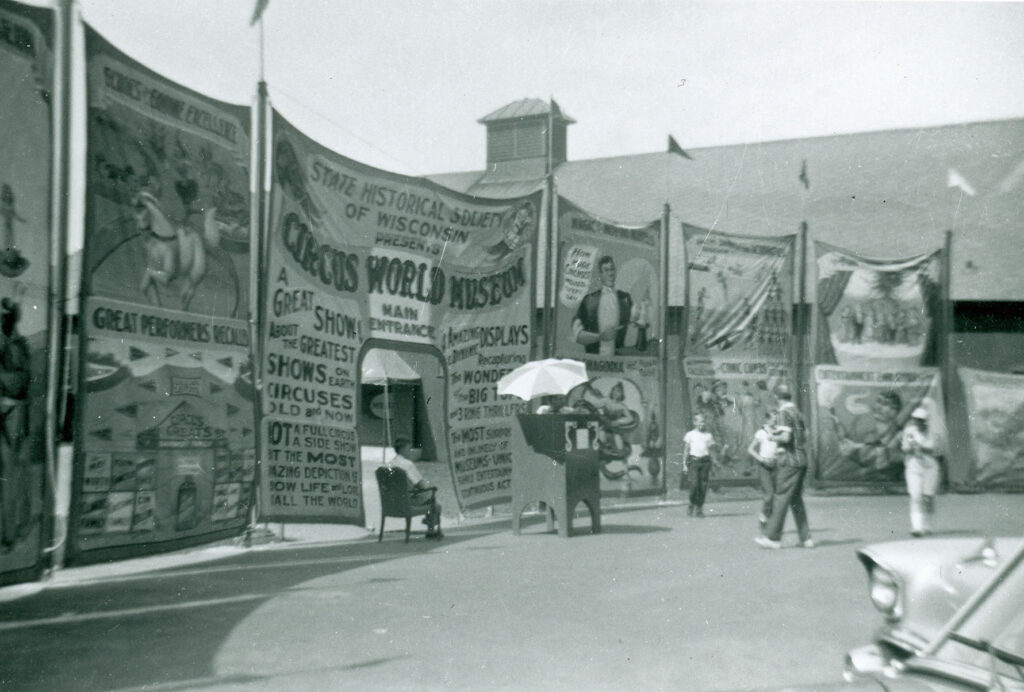 Rare Photographs and Negatives from the 1850s – Present
The archive contains an extensive collection of circus photographs and negatives dating from the 1850s to the present. The archive also contains slides, motions pictures, videotapes, and DVDs.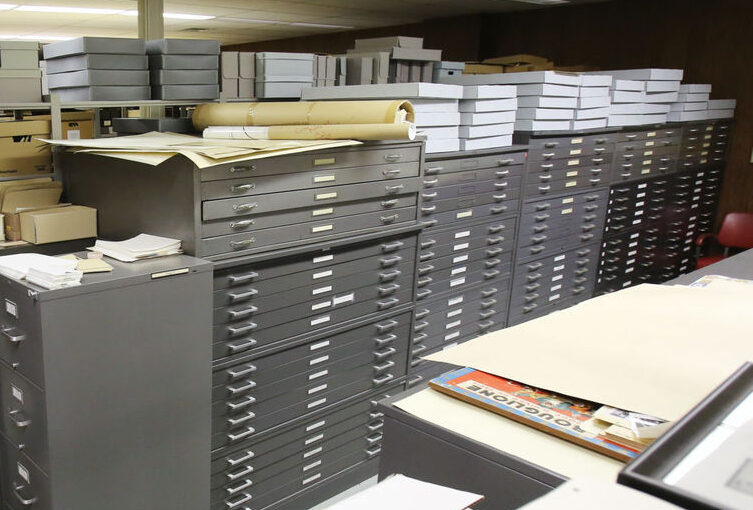 Original Music Compositions, Arrangements and Handwritten Manuscripts
The archive includes an important collection of over 4,500 band folios, including the music library of Merle Evans, Musical Director of the Ringling Bros. and Barnum & Bailey Circus from 1919 until his retirement in 1970. Circus World's collection also includes original circus compositions, arrangements and handwritten manuscripts for circus spectacles dating back to the 1890s. There are also recordings in every format from 78 rpm shellac radio transcription discs to CDs and everything in between.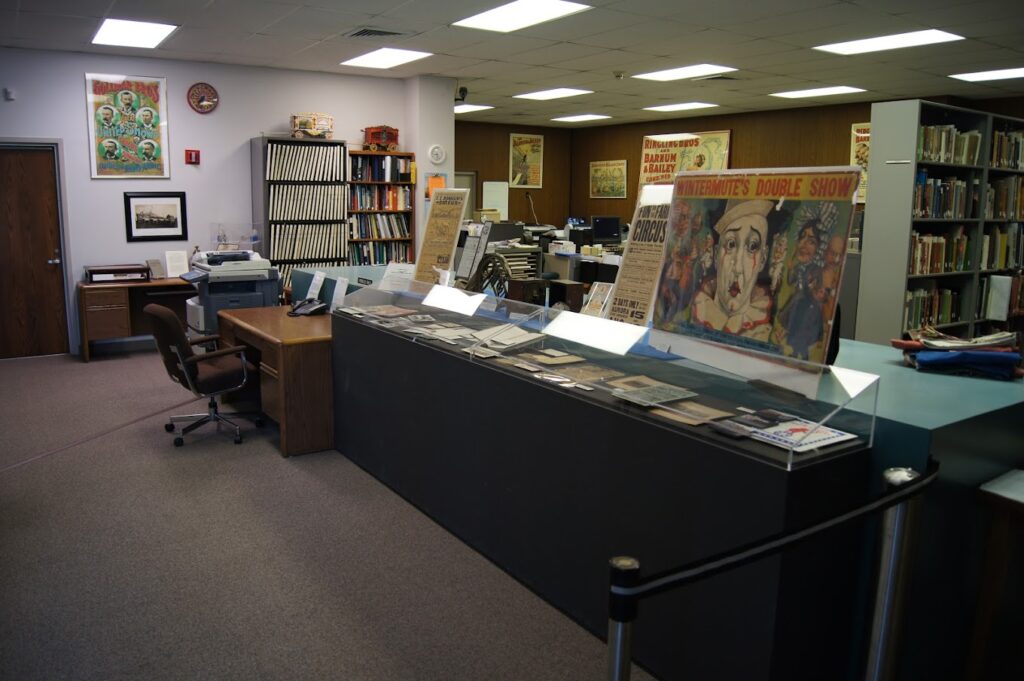 Thousands of Journals, Manuscripts and Business Records
The Library's reference materials include 3,300 books on circus as well as thousands of trade journals and manuscripts. Circus business records include ledgers, contracts, reports, and correspondence. Circus World has recently received title to the business papers of The Ringling Bros. and Barnum & Bailey Circus from 1935 to 1950, one of the most complete records of circus operations available anywhere.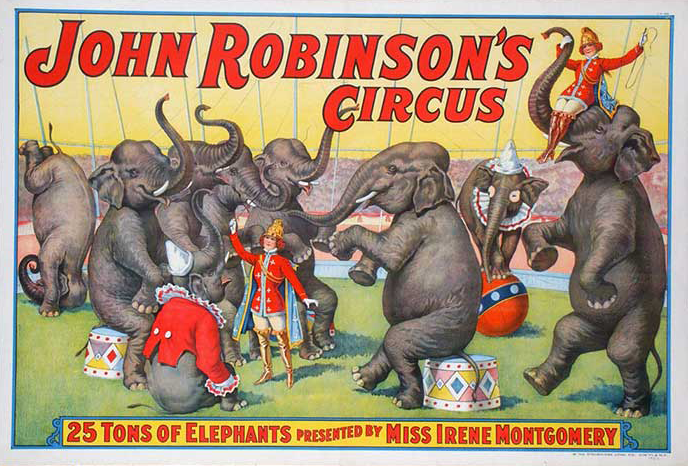 Exceptional Collection of Circus Ads and Posters
The Library and Research Center houses an exceptional collection of advertising materials including more than 10,000 circus posters and original poster art, albums of newspaper advertising year by year, and ephemera such as side show pitch cards.
The library was established in 1965 to manage and maintain the museum's paper, image and sound materials. It was re-named in 1991 for Robert L. Parkinson, the man who served as its director for 26 years.
The Wisconsin Historical Society owns and operates the collections of Circus World