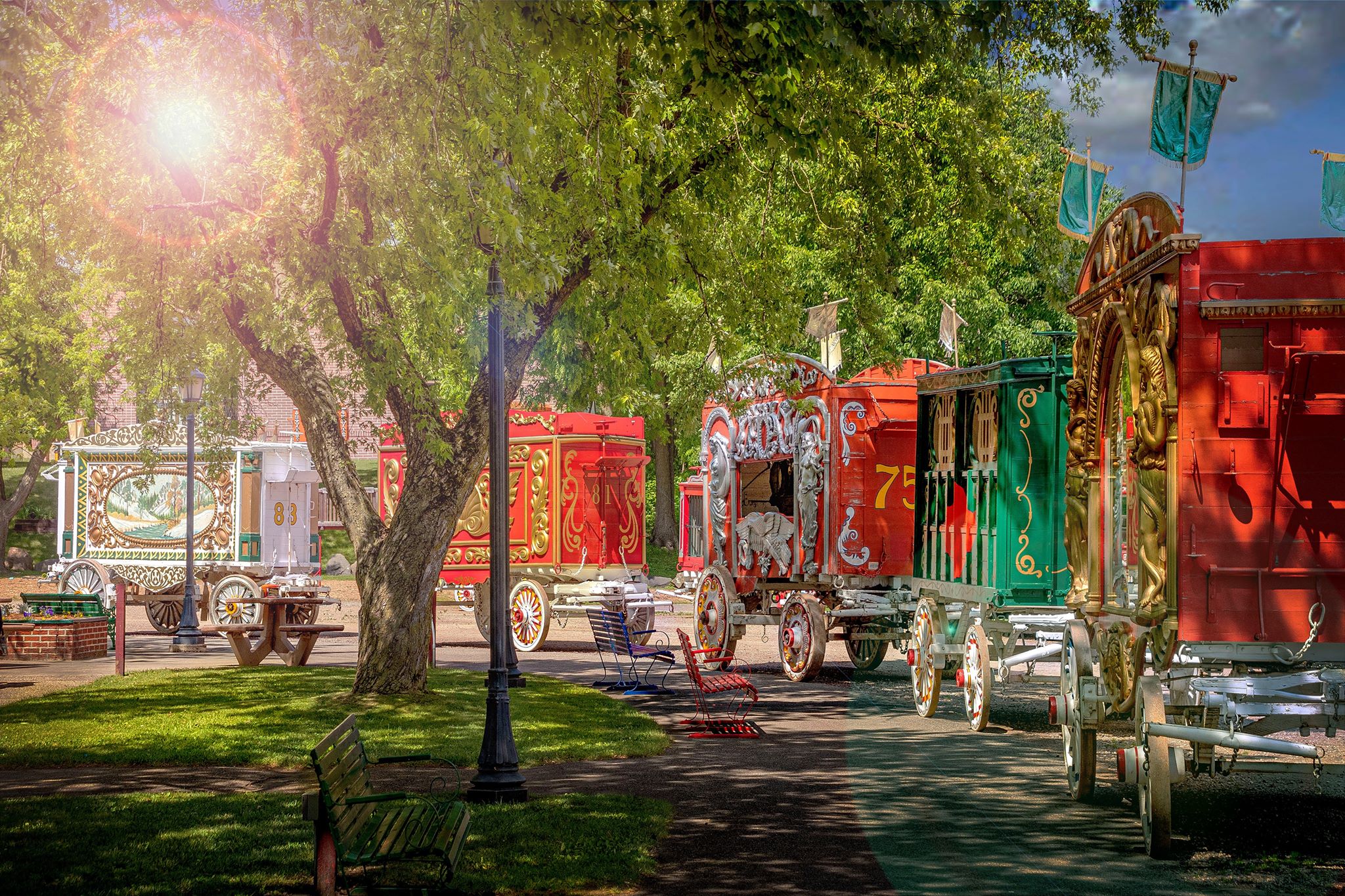 Our Treasures
Sawdust, Spangles and Dreams
Circus World is located at the National Landmark Site of the original Ringling Bros. Circus winter quarters on Water Street. These buildings are the largest and oldest group of circus structures in the United States, belonging to the largest circus enterprise the world has ever known.
At Circus World (and online) learn about the countless artifacts of circus history preserved and showcased here at Circus World through exhibits, online collections, library preservation, as well as photographs and wagons!
The Ringling's used Baraboo as home base from 1884-1918. Over those 34 years, the brothers dreamed, built, and exported amazing wonders to eager audiences across America.

"Preservation of American History!"
"This is an important part of American History – the travelling circuses. For children, it is an eye-opening experience that they cannot get in a classroom. For adults, it is a look back at times before computer games and Smartphones."
Prof C.
---